I draw and I paint, but my medium is Fabric. I cut, and scissors are my pencil. I cut and place the fabrics and it is like painting. There is no preliminary drawing. Linear effects are gained from teased and drawn threads. Shading and tonality are achieved by use of nets and tulle.
My technique has developed over many years as has my interest in the medium of fabrics. The limitless variety of texture, colour, pattern and fibres, both synthetic and natural, is highly stimulating.
My choice of subject matter varies. As an interest takes hold I will aim to exploit its potential; be it Architectural forms, Trees, Fruit and Vegetables, Plants or Animals. The aim to find the most suitable fabrics to simulate appearances is exciting.
I was trained in Pottery and Pottery-Modelling. I believe this accounts for my strong interest in presenting 3D qualities in my work and which has, over many years, resulted in the gaining of commissions to portray Houses, Animals and to Commemorate Events.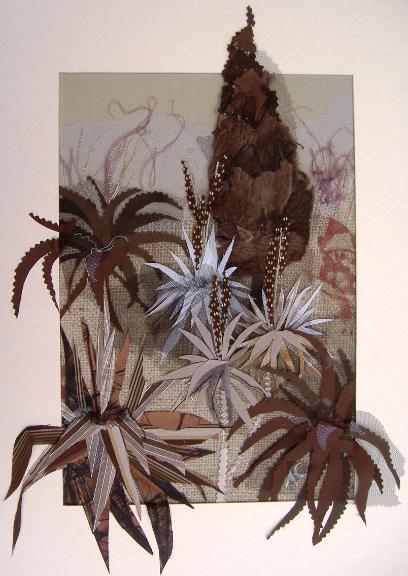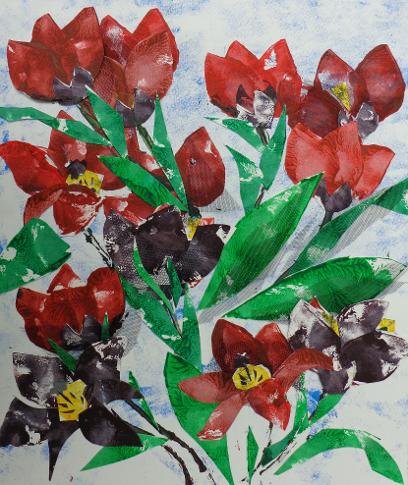 All images and text Copyright Anne Carpenter 2018

e-mail ronanne4@gmail.com
mobile 0771 423 5538